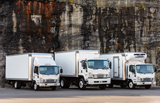 Isuzu Truck Sales
We're your #1 Isuzu dealer in Philadelphia, PA, New Castle, Delaware and Logan Township NJ. The Northeastern United States' largest selection of new and used Isuzu trucks for sale.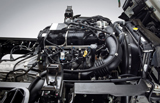 Isuzu Truck Parts
Get the parts you need at a price you can afford. At Bentley Truck Services, we stock a huge selection of truck parts from Isuzu Trucks as well as several other truck manufacturers.
Isuzu Truck Service
Keep your truck on the road and running at peak performance. All of our technicians are factory trained, certified Isuzu specialists.
Contact Us:
Delaware Facility
244 Quigley Blvd.
New Castle, Delaware 19720
Office: 302-328-4600
Sales • Parts • Service • Rental • Leasing
Pennsylvania Facility
6225 State Road
Philadelphia, PA 19135
Office: 215-708-1001
Sales • Parts • Service • Rental • Leasing
New Jersey Facility
307 Heron Drive
Logan Township NJ  08085
Office: 856-467-4446
Sales • Parts • Service • Rental • Leasing
Isuzu Circle of Excellence Dealer at our North Philadelphia, New Castle  and Logan Township locations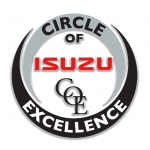 √ Owner Loyalty rebates apply to owners of qualifying model year vehicles




√ Great rebates on Reading Tool Pro bodies and the NPR Ecomax




√ Contact us for more information on all of the above programs